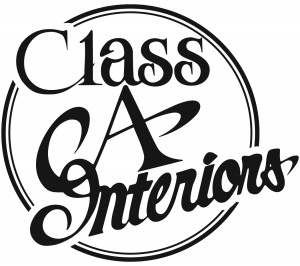 Class A Interiors has a full staff of six people, and operates out of its own 4,000 sq. foot facility. We can look after your every upholstery need, be it commercial, domestic, automotive or marine related.
Owner/Operator Dave Tabish is a family man with a strong sense of community. Dave is a long time member of the Chamber of Commerce and The Better Business Bureau, as well as a founding member of the Campbellton Business Improvement Association and the Campbell River Motocross Association.
Where the passion comes from:
For as far back as Dave Tabish can remember, he has been a "car fanatic". At the age of 15 he had bought his first car, "an old English Ford" for $25. He made up door panels from household fabrics, and hand sewed carpet obtained from his fathers carpet store to dress it up. From that point on, Dave Tabish knew he wanted to be an auto upholsterer.
It took several years of working in Alberta and British Columbia based upholstery shops to master the necessary skills. In 1981, even though the local economy was in decline, Tabish took his enthusiasm and $2,500 to open is own business ~ Class A Interiors Ltd.
Starting out as a one-man shop, through hard work and dedication to quality, Class A Interiors Ltd. has grown into one of the largest facilities on Vancouver Island. Winning numerous awards over the years for auto upholstery and boat tops, Tabish was also the only Canadian in 1986 awarded Master Craftsman papers by the National Association of Auto Trim Shops.
Although the company's mainstream originated with automotive and antique furniture, Class A will look after all areas of upholstery and retail sales. Feel free to contact us at any time with your questions by calling 250-287-2643, or dropping us an email at classa@uniserve.com
Mission Statement: 
At Class A Interiors we strive to provide you with the finest upholstery service by using the best quality products available, installed by professionals who care. We refuse to condone the use of inferior products, which give the illusion of low price. Let us turn your ideas into reality today.
Contact Us:
Email: classa@uniserve.com
Mailing Address:
2070 North Island Hwy.
Campbell River, British Columbia, V9W 2G4
Canada
(250) 287-2643 phone
(250) 287-2603 fax
Covering A World Of Possibilities
* Dielectric Welding
* Sheep skins
* Custom matresses
* Industrial coverings
* Custom Boat Covers